REVIEW - Brassic Episode 3 Thursday 29th August 2019
Overview - Brassic Episode 3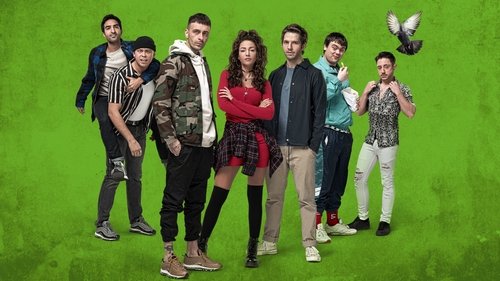 Vinnie, Dylan, Erin and the boys set out to support Ash who's been challenged to a bare knuckle fight against a fighter from a rival traveller family. As an accomplished boxer, Ash is in for the win, but all bets are off for the gang when he ends up in hospital after the match. Vinnie suspects foul play and sets out to fight for the honour of his friend.
Meanwhile, with her college course and relationship with Dylan going from strength to strength, nothing seems to be getting in Erin's way, but as Vinnie faces the herculean fight of his life, a long kept secret is about to change everything.
Broadcast details
: Brassic Season 1 Episode 3
Overview
: A rival traveller challenges Ash to a fight. But Vinnie gets suspicious when Ash ends up in hospital.
Date
: Thursday 29th August 2019
Time
: 10pm
Channel
: Sky One
Length
: 60 minutes
Brassic
Brassic, with its distinct northern flavour, is about a group of working-class friends finding unconventional ways to win at life in northern suburbia. These lads have dealt, scammed, bribed and conned their way through adolescence, but now, on the brink of adulthood, their dealing and stealing is catching up with them and a whole load of trouble is heading their way. Like a carefully stacked tower of cards, what happens if one of them is knocked down or, worse, removed from the pack entirely?
Series 1, Episode 3
When the gang's resident tough guy Ashley is drugged during a bare-knuckle fight against a fighter from a rival family of travellers, Vinnie steps up to fight a rematch in his stead.